Dorkboard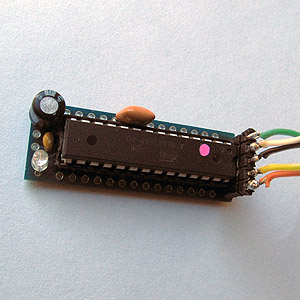 We designed this board as the centerpiece of our "Arduino Cult Induction" workshop at DorkBotPDX. The DorkBoard was born out of a need for a low cost platfrom and is about as minimalist as you can get and still be on a PCB. It is ideal for breadboarding, stand-alone use, and embedding into projects. Like all Suspect Devices boards, the Dorkboard is fabbed in America at Sunstone Circuits, our local favorite fab. Because of the high quality of the fabrication, these boards are robust enough to survive both beginning solderers and rework.
Pricing options
Helpful links
Did you forget the cable pinout? Check the Duce page for the proper pinout.
As mentioned in the class, they are only two kinds of people – those that read the datasheet.
This covers the ATmega48, ATmega88, ATmega168, etc.
Atmel 8-bit AVR Microcontroller